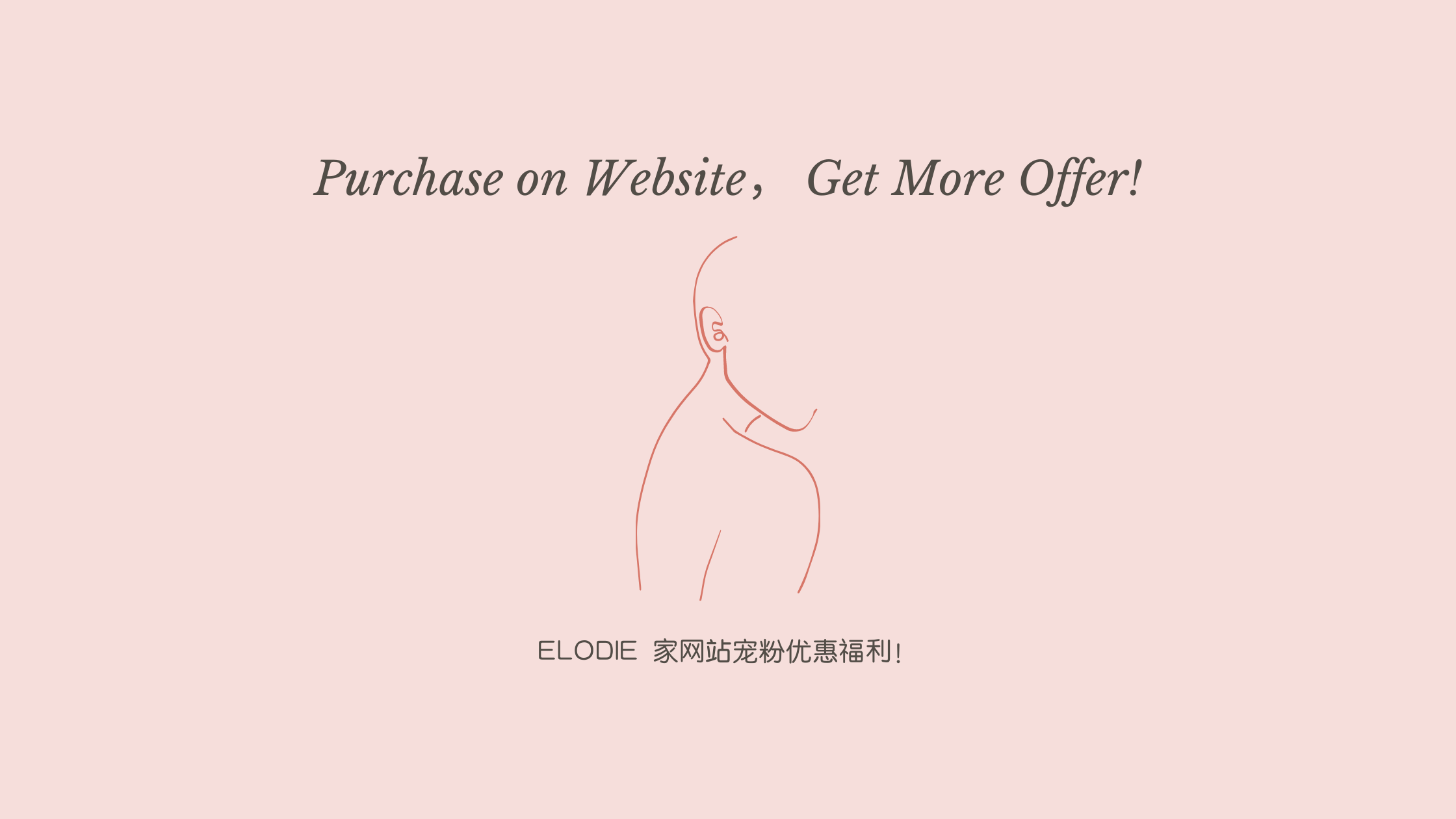 ELODIE's Special Discount!
ELODIE 家网站宠粉优惠福利!
ELODIE's Special Discount only available on website. BUY MORE SAVE MORE!
Enjoy your 5-20% discount when purchase on our website!
🌹Minimum 2 ITEMS Get 5% OFF
🌹Minimum 3 ITEMS Get 10% OFF
🌹Minimum 5 ITEMS Get 15% OFF
🌹Minimum 10 ITEMS Get 20% OFF
Cashback Offer:
🌹Purchase above RM100 able to get 1% cash-back.
The credit will automatically save into your register account on ELODIE's website.
For next time purchase, the credit can use to get the discount.
New Member Benefit: RM5 OFF for entire order without any requirement.
ALL Login Member able to get a RM5 voucher.
🌹Key in voucher code:Voucher code ELODIE0505
**Unable to mix with other promotion
**Each member only can use this voucher 1 time
Shipping Discount:
🌹West Malaysia purchase above RM75 FREE Shipping
🌹East Malaysia purchase above RM140 FREE Shipping
ELODIE 家网站宠粉优惠! 买多多扣多多!
网站下单,5-20%的优惠等着你哦!
🌹购买两样产品立减 5%
🌹购买三样产品立减 10%
🌹购买五样产品立减 15%
🌹购买十样产品立减 20%
返利回扣:
🌹订单🈵️ RM100 以上自动获得1%的回扣!
每 RM100可以兑换 RM1的 credit!
返利会直接存进宝宝们在我们网站注册的户口!
返利可在下次购物中抵扣使用哦!
新注册会员福利: 注册一个户口自动领取一张 RM5 的优惠券!
零门槛! 直接能用!
🌹输入优惠码: ELODIE0505
**不能和其他优惠一起使用
**每位会员只能使用1次
运费优惠:
🌹西马购买RM75以上包邮
🌹东马购买RM140以上包邮